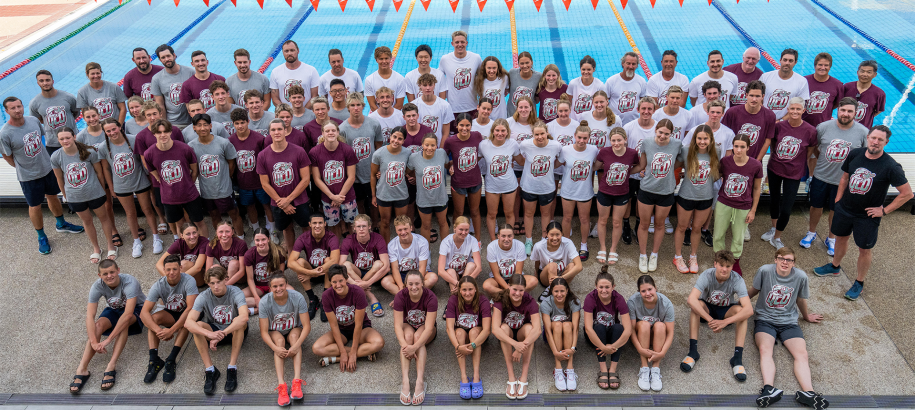 Swimming Queensland has a proud history of athletes and coaches that have progressed through our Development Program, going on to represent Australia at both Youth and Open-level international events.
Over the years the program has evolved, and more recently has been designed to align with Swimming Queensland's Long Term Athlete Development philosophy, as well as the Australian Sports Commission and Swimming Australia's FTEM (Foundation – Talent – Elite – Mastery) framework.
Each year, eligible athletes and coaches are notified of their selection for an upcoming team or as a member of our Swimming Queensland McDonald's Development Squads. Below you'll find a list of current and previous Swimming Queensland McDonald's Development Squad and Queensland Team members.
After being selected, throughout the season, there will be different teams, camps, workshops or clinics that provide the appropriate level of development and educational support required to progress along the pathway. Where relevant, squad and team members will be given the opportunity to attend.
SQ are pleased to announce that Development Activities have been finalised for the 23/24 season. We have a large range of activities planned, accommodating both development and performance requirements, and are excited for the 23/24 season!

Click here to access the planned activities.

In addition to the planned SQ development activities, Regional Associations also offer a great range of development activities for their members.

The 23/24 SQ McDonald's Development Squad members will be published here.

2023 Queensland Tilly Cup Eligibility

2023 Queensland Junior Team - Japan Junior Olympic Cup

2023 Queensland Senior Team - England National Summer Meet

22/23

 

21/22

 

20/21

 

19/20

 

18/19

 

17/18

 

16/17

 

15/16

 

14/15

 

22/23

Qld v Qld v Qld Teams
Qld NZ Team

State Teams Championships

Open Water World Cup
State Teams Championships

Open Water World Cup
State Teams Championships

Swimming Australia Grand Prix
State Teams Short Course
World Cup Tour
NSW Open Water Championships
Japan Open

State Teams Short Course
NSW Open Water Championships

State Teams Short Course
NSW Open Water Championships

US Open
State Teams Short Course
NSW Open Water Championships