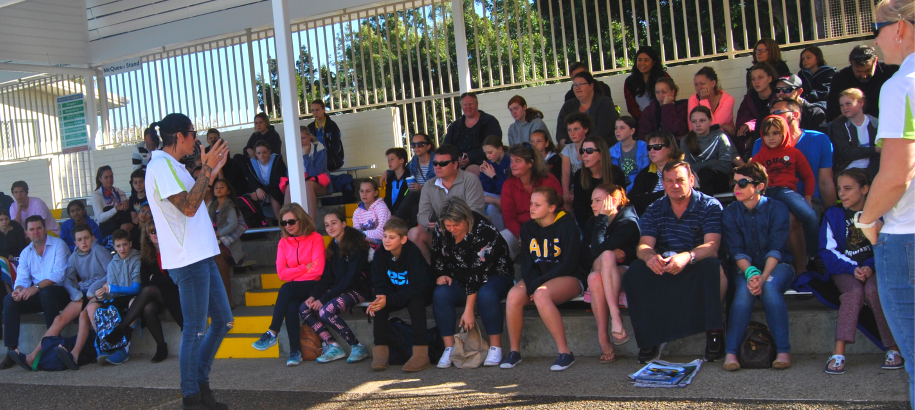 Beyond the Black Line (BTBL) is a program, designed to be a conversation starter that encourages the entire swimming community to get behind our young swimmers.
BTBL focuses on sharing life experiences with young swimmers facing the physical and emotional highs and lows of growing up. At the heart of this are online videos and face-to-face workshops featuring past and present Australian Dolphins.
The program encourages swimmers, coaches, parents and clubs to openly talk things through in order to create the right sport and life balance, so we can all continue to be the best we can be – both in and out of the pool.
Face-to-face Beyond the Black Line workshops are open to young swimmers of all levels/abilities and are held separately for boys and girls - keeping the atmosphere relaxed and the conversation flowing. Clubs can request to have a Beyond the Black Line workshop at their club. Participants can revisit specific content at any time through the online resources, which is conveniently available on-demand.
If you feel you need more advice at any time the Beyond the Workshop page is a good starting point.
If your Club would like a workshop at your Club, register online.