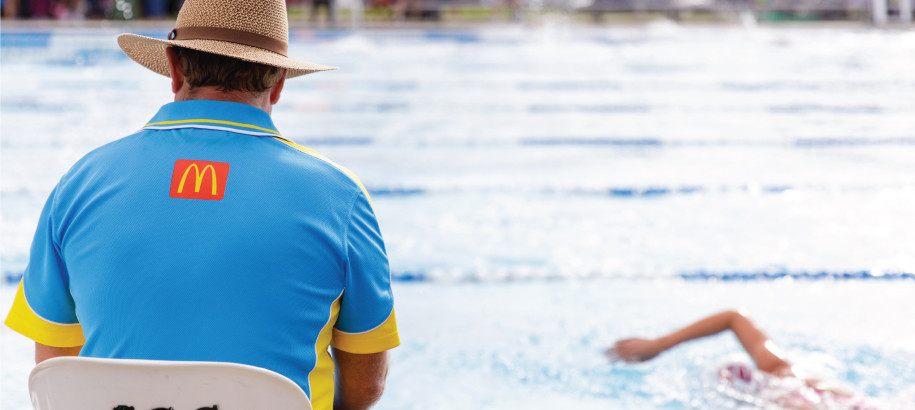 Each year Swimming Australia seeks nominations from clubs and the swimming community, in search of their Local Legends.
The Local Legends program seeks to recognise hard-working members of the swimming community who dedicate their time behind-the-scenes to ensure our sport remains the favourite sport and past-time of Australians.
A Local Legend may be:
A dedicated committee member;
A parent who support your Club in their fundraising efforts;
A member of your Club who's always eager to assist and volunteer; or
Anyone who eagerly and conscientiously gives their time to better our sport!
After nominations have closed, each person nominated for Local Legends will receive recognition on the Swimming Australia.

Not only does your nomination give your Local Legend some recognition of their outstanding efforts, if successful the nominee could be the overall winner in which they win $500 and return flights and accommodation for 2 to attend the Swimming Australia Gala Dinner. 
Previous Queensland Local Legend Monthly Winners
Local Legend, March 2019 

Sharon has gone above and beyond putting the interests of the club first. She has being involved in the sport of swimming for many years being involved in a committee capacity at club and regional level for a large part of it.


Sharon remains firmly attentive to the needs of the club and takes an active interest in all levels from the learn to swim members to high performance crew.


Over the past couple of years the McKeown family has endured many hardships which they have remained positive, steadfast and actively involved.
Previous Queensland Local Legend Nominations
Tricia is known for going above and beyond her roles of race secretary and committee member in a calm and professional manner.  Tricia completes a variety of administration jobs to ensure all members are up-to-date.

Peter has been involved with the club a long time yet still sets up and packs up the lane ropes for all club nights and events.  Peter dedicates plenty of time to educating swimmers and families of swimming rules and regulations via club newsletters and a YouTube channel.  Most noticeably is Peter's passion for swimming, as he will attend everything at the club for no other reason.

Sarah is the race secretary and always willingly volunteers for anything that the club requires to be completed.  Sarah is a problem solver and shows outstanding leadership with humility, being responsible for all club nights.  The club feels it would be lost without her.

Although her daughter finished swimming over 10 years ago, Theresa remains the heart of the club, holding the secretary and race secretary positions, as well as volunteering her time for any other jobs that need to be done.  In addition to her efforts at the club, Theresa volunteers as President of Swimming North Queensland.

Felicity has volunteered her time at the club for over 5 years, holding various official roles in that time including Team Manager.  Felicity is the "go-to" person at the club and fulfils any job whether it be fundraising or manning aid stations at the local triathlon.

Jamie has volunteered as coach for over 5 years and in this time the club has grown by 250%. Jamie can be found on pool deck every club night and ensures everyone's PBs are kept up-to-date to reward everyone with certificates outlining achievements.

Judy is a stalwart of the club, currently holding the role of President.  Judy constantly thinks of how to improve the club and always helps out with everything at the club.  Judy has an infectious passion for swimming and participation and is a role model for the community, by also volunteering at the Commonwealth Games.