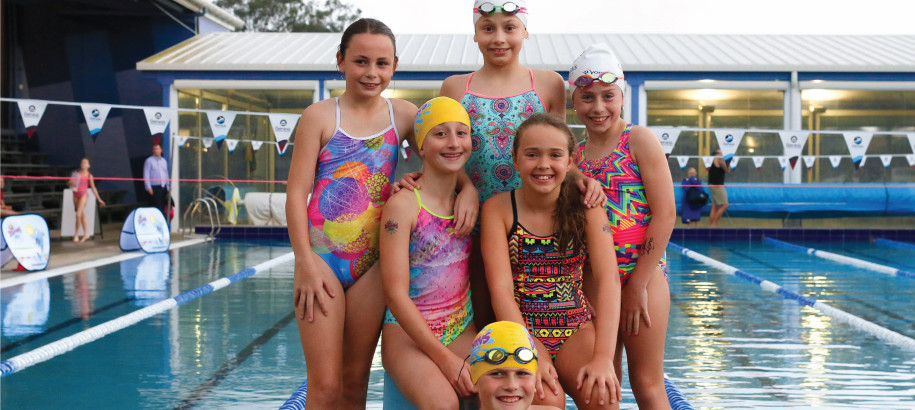 Each season your Club will invite previous members to renew their membership and open registrations for new members to join. It's important to Swimming Queensland (SQ) that this process is as easy as possible for clubs to manage through our nation-wide club management tool, Swim Central.
To support you in setting up each season and managing members throughout, we will be running training sessions. Keep an eye out in June for more information.
Got a question? We want to make your job as a Club Registrar or Committee Member as simple as possible! So we've answered some of the top questions we receive for you on this page.
Got a question that's not on the list below? Let us know!
The Swimming Australia, Swimming Queensland and your Region fee components will apply to each member of your Club. These fees are set and updated in Swim Central. Swimming Queensland offers a discount for multiple paying memberships when payment is completed at the same time. These discounts are 15% for any transaction with 3 paying membership products, 30% for any transaction with 4 paying membership products and 45% for any transaction with 5 paying membership products. Clubs may also choose to offer discounts on their own club membership fee.

Your Club Committee needs to decide, prior to opening registrations and renewals, what your Club's fee will be in addition to these set amounts (listed below).

Each Region's fee component are different, therefore, please ensure you check your Club's Region below.

Clubs can use this spreadsheet (23/24 link coming soon) to help calculate your Club's fees.

For help creating membership products within Swim Central refer to this guide.

Fee Structures 2023-24 by Region:

|   | Total | Swimming Aus | Swimming Qld | Region |
| --- | --- | --- | --- | --- |
| Competitive Swimmer 9 Years & Over | tbc | tbc | tbc | tbc |
| Recreational Swimmer 9 Years & Over | tbc | tbc | tbc | tbc |
| Swimmer 8 Years & Under | tbc | tbc | tbc | tbc |
| Non Swimmer | tbc | tbc | tbc | tbc |
| Coach | tbc | tbc | tbc | tbc |
| Parent | tbc | tbc | tbc | tbc |
| Life Member | tbc | tbc | tbc | tbc |


You can find a detailed explanation of each membership type here.

We want to see each of our clubs be as successful as possible. Seeking opportunities to attract new members to your Club is just one way to make sure your Club thrives!

We highly encourage clubs to host 'Come and Try' events or activities; designed to showcase what club swimming has to offer to new members each season.

Under our National Insurance Scheme, which applies to all affiliated clubs, a potential new member can participate in your Club's environment (i.e. training, club nights etc.) for up to 4 weeks (automatically expires 30 days after purchase in Swim Central). Should they wish to continue participating with the club, they will need to join after their 4-week trial period.

Looking for some ideas for 'Come and Try' events or activities? Try these:

Host a 'Come and Try' Carnival
Open a Club Night to 'Come and Try' Swimmers

Need help promoting your Club?
Check out our Club Resources page for ideas you can use to promote your club to new and returning members.
Frequently Asked Questions
Each season, clubs need to complete both the affiliation process and the club renewal process.

Completing the affiliation process ensures that your Club is affiliated with Swimming Queensland, your Regional Association and Swimming Australia each season, ensuring your Club is not only covered by our national insurance scheme, but able to offer all the benefits of being a Swimming Queensland member to those that join.

The club renewal process needs to be completed once your Club has affiliated for the season. This allows you to welcome in new members, welcome back returning members and manage everything in relation to these members through our nationwide online membership portal – Swim Central.

The official membership season runs from 1 July to 30 June each year.

In May/June Swimming Queensland will contact clubs to affiliate for the upcoming season. Once affiliated, your Club will need to complete the club renewal process.

Under Swimming Australia's National Insurance Programme, through JLT Sport, we offer a 4-week 'Come and Try' period. This means that the individual does not need to pay the Swimming Australia, Swimming Queensland or Regional fee component during this period. The club may choose to charge a club night/training fee, but the full season's membership doesn't need to be charged until they have completed the 'Come and Try' period and have decided to stay on with the club.

The 'Come and Try' period is only available to individuals once. Therefore it is important that clubs check with the individual whether they have previously been a member of any other Swimming Australia affiliated club (nationwide). If they have been a member of a club previously they are not eligible for the free 'Come and Try' period and must pay their full membership to participate in any club activities and be covered by our National Insurance Programme.