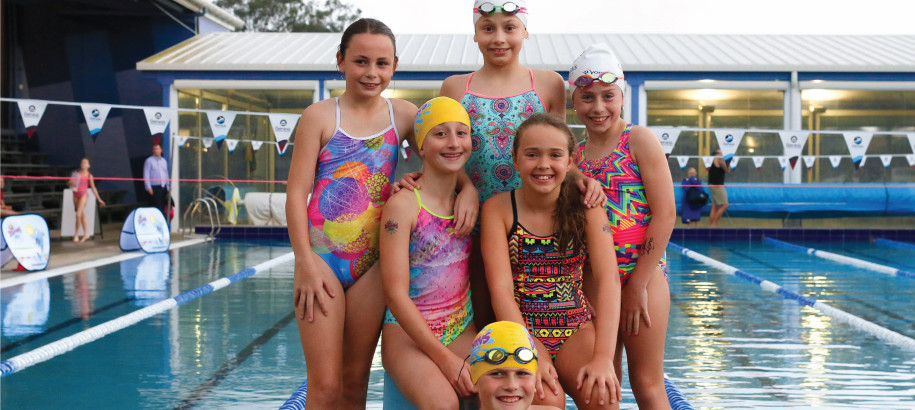 Each season your Club will invite previous members to renew their membership and open registrations for new members to join. It's important to Swimming Queensland (SQ) that this process is as easy as possible for clubs to manage through our nation-wide club management tool, Swim Central.
To support you in setting up each season and managing members throughout, we have created a step-by-step guide to membership management through Swim Central!
This guide covers:
Pre-season preparations – getting your Club ready to register/renew members;
Setting your Club's fees and discounts and keeping track of payments;
Sending emails to previous members to renew their membership;
How to handle transfers to and from your Club; and
So much more!
There are extra resources linked into the guide, so we suggest that you view it using your computer/device rather than printing it out!
With this guide, you'll find it's easy to keep track of your Members and Club using Swim Central. If you need any guidance you can always contact us.
The Swimming Australia, Swimming Queensland and your Region fee components will apply to each member of your Club. These fees are set and updated in Swim Central, prior to the beginning of the season.

Your Club Committee will then decide, prior to opening for registrations and renewals, what your Club's fee will be in addition to these set amounts.

Each Region's fee component may be different, therefore, please ensure you check your Club's Region below.

Fee Structures 2018-19 by Region:

Brisbane Swimming Membership Fees

You can find a detailed explanation of each membership type here.

Swimming Queensland offers a discount to families with 3 or more swimmers. For information about Swimming Queensland and Club discounts on membership fees, you can read the information below.

For help setting up your Club's membership fees in Swim Central, refer to our Affiliation and Membership Guide available above.

As outlined in the fee structures above, Swimming Queensland already discounts the state component of the membership fee for families with 3or more swimmers. This means that if your Club doesn't offer a reduced rate on their club fee component, families with 3 or more swimming members will still receive a discount.

Some clubs choose to offer a discount to families who register multiple members. For example, a family might receive a discount when they register a 3rd or 4th swimmer to a single club.

If a club opts to offer a discount of this nature, the discounts apply only to the club's component of the membership fees (i.e. clubs cannot discount the national, state or regional fee components).

There is no requirement for clubs to offer discounts, however if your Club would like to, we have created a handy Discount Package Calculator (excel). The calculator also includes a step-by-step guide on how to set up these discount packages in Swim Central and ensure the correct fees are charged when a member renews/registers.

Members may need to change clubs at any point of the season, for any number of reasons. Whether this be at the start of the season or any point throughout, their Swim Central membership profile will need to be transferred to their new Club. This transfer process ensures all their swimming results, Swim Central login etc. stays with their membership profile.

If a member is transferring to your Club, you will need to request the transfer through Swim Central by providing their full name and membership number. If the member doesn't know their membership number you can contact us.

Once the transfer has been requested through Swim Central, the previous club then needs to action the transfer.

A transfer fee of $10 is payable for financial members who transfer between 1 July and 30 April each season.

For step-by-step guides on how to complete the transfer process, please refer to these Swimming Australia Support Portal links:

How Do I Request a Member Transfer to my Club?

How Do I Approve a Member Transfer?

How Do I Withdraw a Member Transfer Request?

How Do I Reject a Member Transfer Request?

Approval process for transfers

Seven business days are allowed for the member's previous club to approve the transfer. If the transfer has not been approved at this point, Swimming Queensland will send a reminder to the previous club to action the pending transfer within 48 hours.

In the first 3 months of the season, there is often a high volume of transfer requests. During this peak period (1 July - 30 September), transfer requests submitted in Swim Central will be approved by Swimming Queensland, rather than awaiting club approval, under the following conditions;

The member is 'Lapsed';
The member is 'Pending' and has not been added to the 'Do Not Transfer List' by a club; or
The member is in a 'Non-Paying' category and has not been added to the 'Do Not Transfer List' by a club.

For understanding what each of these terms means for you and your members, read page 12 of the guide.

Swimming Queensland will approve the transfers, where appropriate, as soon as possible.

When can a transfer not be approved?

Members may register with the club of their choice, provided they do not owe money to any previous club. Therefore, a club may refuse or delay a transfer in this case only.

If a member owes your Club money and requests a transfer from your Club throughout the season, please complete this form to add a member to the 'Do Not Transfer' list.

Before the beginning of each season, Swimming Queensland will remind clubs to inform us by 30 June, of any members that cannot be transferred. These members will be placed on the 'Do Not Transfer' list until their Club notifies Swimming Queensland that their outstanding fees have been paid.

Transferring lapsed members

In the case of a lapsed member requesting a transfer, these requests can be approved directly by Swimming Queensland. We endeavor to do this on a regular basis and as quickly as possible.

We want to see each of our clubs be as successful as possible. Seeking opportunities to attract new members to your Club is just one way to make sure your Club thrives!

We highly encourage clubs to host 'Come and Try' events or activities; designed to showcase what club swimming has to offer to new members each season.

Under our National Insurance Scheme, which applies to all affiliated clubs, a potential new member can participate in your Club's environment (i.e. training, club nights etc.) for up to 4 weeks. Should they wish to continue participating with the club, they will need to join after their 4-week trial period.

Looking for some ideas for 'Come and Try' events or activities? Try these:

Host a 'Come and Try' Carnival
Open a Club Night to 'Come and Try' Swimmers

Need help promoting your Club?
Check out our Club Resources page for ideas you can use to promote your club to new and returning members.
Frequently Asked Questions
We want to make your job as a Club Registrar or Committee Member as simple as possible! So we've answered some of the top questions we receive here for you.
Got a question that's not on the list below? Let us know!
Each season, clubs need to complete both the affiliation process and the club renewal process.

Completing the affiliation process ensures that your Club is affiliated with Swimming Queensland, your Regional Association and Swimming Australia each season, ensuring your Club is not only covered by our national insurance scheme, but able to offer all the benefits of being a Swimming Queensland member to those that join.

The club renewal process needs to be completed once your Club has affiliated for the season. This allows you to welcome in new members, welcome back returning members and manage everything in relation to these members through our nationwide online membership portal – Swim Central.

For step-by-step help in completing your Club's affiliation and the club renewal process, check out the Affiliation  & Membership Guide available at the top of this page.

At the beginning of each season, all clubs are made invisible on the 'Join Now!' list.

This gives each club the opportunity to complete the club renewal process, setting up their fees and discounts for the new season, preventing members accidentally joining your Club in the wrong season or paying the wrong fees.

Once your Club has completed the club renewal process and is ready to open membership registrations and renewals for the new season you can make your Club visible on the 'Join Now!' list. This process is explained in step 6 of our Affiliation  & Membership Guide above.

Our Affiliation & Membership Guide is the go-to resource for Registrars; both those that are brand-new and continuing in their role.

This guide outlines the steps that you'll need to complete to affiliate with Swimming Queensland, complete the club renewal process and be ready to welcome members for the season!

The official membership season runs from 1 July to 30 June each year.

In May/June Swimming Queensland will contact clubs to affiliate for the upcoming season. Once affiliated, your Club will need to complete the club renewal process (as detailed in the above guide). If your Club completes this prior to July 1, they'll be ready to open registrations and renewals.

If your Club isn't ready by July 1, it is simply a matter of completing the above-mentioned processes and when you have done so you can start accepting members for the new season.

Under Swimming Australia's National Insurance Programme, through JLT Sport, we offer a 4-week 'Come and Try' period. This means that the individual does not need to pay the Swimming Australia, Swimming Queensland or Regional fee component during this period. The club may choose to charge a club night/training fee, but the full season's membership doesn't need to be charged until they have completed the 'Come and Try' period and have decided to stay on with the club.

The 'Come and Try' period is only available to individuals once. Therefore it is important that clubs check with the individual whether they have previously been a member of any other Swimming Australia affiliated club (nationwide). If they have been a member of a club previously they are not eligible for the free 'Come and Try' period and must pay their full membership to participate in any club activities and be covered by our National Insurance Programme.

At the end of each season (30 June) members who were financial during that season will be marked as 'Pending' in Swim Central.

To ease the transition between seasons for our clubs and members, we offer a 'Pending' membership period – July 1 to September 30 each year. This gives members the ability to keep participating in swimming, even if their Club isn't ready to open memberships for the new season (i.e. completed the affiliation and club renewal process). For more information, see page 15 of the Affiliation  & Membership Guide above.