07 April 2023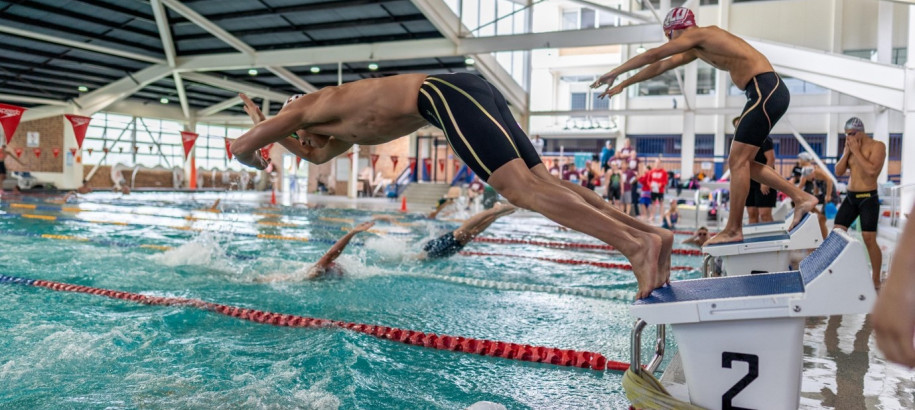 Congratulations to the swimmers selected for the 2023 Swimming Queensland Hancock Prospecting National Age Relay Squad.
65 swimmers have been selected into the Squad and were invited to attend a training day to work on relay changeovers. The final four swimmers for each event being finalised at Nationals.
We wish our teams the best of luck in their relay races!
Swimmer

Club

Coach

Albert Damin An

TAS Swimming Cairns

Alberto Lantieri

Joshua Anderson

Brisbane Grammar

Bobby Jovanovich

Ryan Bambach

Sunshine Coast Grammar

Luke Stafford

Thomas Booth

Southside Aquatics

Lachlan Staples

Gideon Burnes

Bond

Chris Mooney

Noah Coco

MCA

James Boyce

Zac Conias

Somerville House

Tim Lane

Joshua Conias

Somerville House

Tim Lane

Ryan Cothill

Southport Olympic

Sean Eels

Kalani Creech

Bond

Chris Mooney

Ethan Dent

Rackley Swim Team

Tim Dilger

Kayden

 

Gibson

Gladstone South

Adam Eiseman

Kai Gilbert

St Peters Western

Richard Sleight

Jack Goyen

MCA

James Boyce

Jordan Greensill

Rackley Swim Team

Josh Smith

Kalaa Hall

St Andrew's

Brad Hillier

Bailey Harm

Allora

Andrew Fidge

Harrison Hauff

St Peters Western

Richard Sleight

Randal Ingram

St Peters Western

Richard Sleight

Matthew Lamb

USC Spartans

Mick Palfrey

Hamish MacKellar

Sunshine Coast Grammar

Luke Stafford

Liam McGowan

University of Queensland

David Heyden

Archer Mellifont

MCA

Damian Bromley

Jack Moore

Rackley Swim Team

Tim Dilger

Jamison Morgan

Somerset

Ash Callus

Dylan Pieterse

Redlands

Jo Collins

Enoch Robb

All Saints

Ken Sabotic

Hudson Sheehan

Bond

Zander Hey

William Shepherd-Smith

Churchie

George Harnetty

Declan Simpkins

Brisbane Grammar

Bobby Jovanovich

Edward Sommerville

Brisbane Grammar

Bobby Jovanovich

Charles Tongia

Nudgee College

Stewart Melton

 

 

 

Zoe Ammundsen

Iona

Zane King

Piper Asquith

Griffith University

Thomas Fraser-Holmes

Jaclyn Barclay

St Peters Western

Richard Sleight

Alana Bird

Goodlife Community

Michael Gibson

Mackenzie Burns

St Andrew's

Brad Hillier

Josephine Crimmins

Newmarket Racers

Bob Miller

Ruby Crowther

Rackley Centenary

Tim Dilger

Kaci Curtis

St Peters Western

Andrey Pianca dos Santos

Jessica Deane

Cairns Stingrays

Ryo Kito

Emily Draper

MCA

Damian Bromley

Annabel Galea

Saints Swimming

Kirk Donaldson

Grace Gerreyn

Moreton Bay

David Lush

Tessa Gibbons

Brisbane Jets

Felipe Barraza

Mackenzie Grimes

Toowoomba Grammar

Jason Cooper

Olivia Hine

Somerville Aquatics

Tim Lane

Charlotte Hinze

Helensvale

Jon Cook

Zahri Jarrett

Somerset

Chris Urquhart

Indiana King

Iona

Zane King

Tribeca Liu

Griffith University

Thomas Fraser-Holmes

Erin McGarry

St Andrew's

Brad Hillier

Eloise Mclellan

Somerville Aquatics

Sarah Caithness

Jessica Melo

Somerset

Chris Urquhart

Laura Poon

Nudgee

Stewart Melton

Olympia Pope

Miami

Paul Crosswell

Lilla Ribot-De-Bresac

Newmarket Racers

Steve Miller

Holly Shore

Helensvale

Jon Cook

Olivia Smith

Grace Swimming Club

Chris Phillips

Poppy Stephen

Nudgee

Stewart Melton

Lacey Strachan

Somerset

Chris Urquhart

Ainsley Trotter

St Peters Western

Richard Sleight

Amelia Weber

St Peters Western

Richard Sleight

Telani Woodham

St Peters Western

Richard Sleight

Maya Zunker

Miami

Paul Crosswell