30 October 2023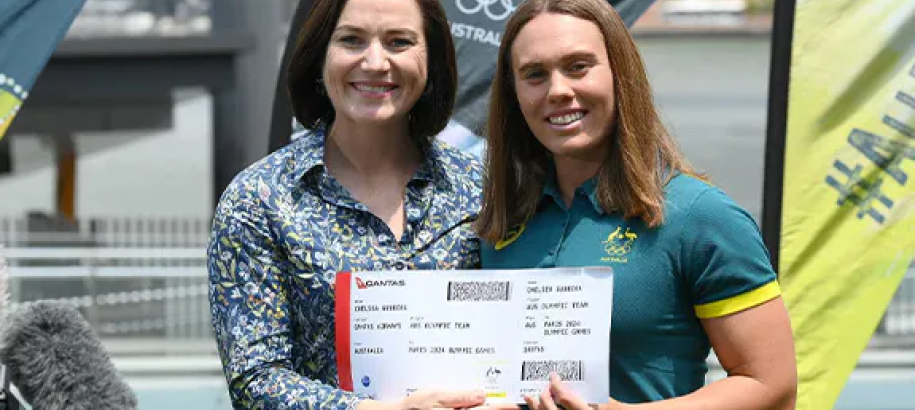 Queensland's celebrated marathon swimmer and 2016 Rio Olympian, Chelsea Gubecka has the distinction of becoming the first athlete chosen on the Australian Olympic Team for the 2024 Paris Games and becoming a dual Olympian.
She will take "the same toughness and resilience" into her second Olympic campaign as legendary Australian cyclist and Team Chief de Mission Anna Meares who Chelsea has long admired.
The 25-year-old Queenslander was actually welcomed aboard by Meares in Brisbane yesterday for what will be a monumental achievement for the girl from Yeronga Park Swim Club and her coach Kate Sparkes.
A celebration of a decade of swimming on Australia's open water team – the longest serving world championship team member – having secured her nomination to the Australian Olympic Committee (AOC) with her silver medal swim in the 10km World Championship in Japan in July.