27 January 2023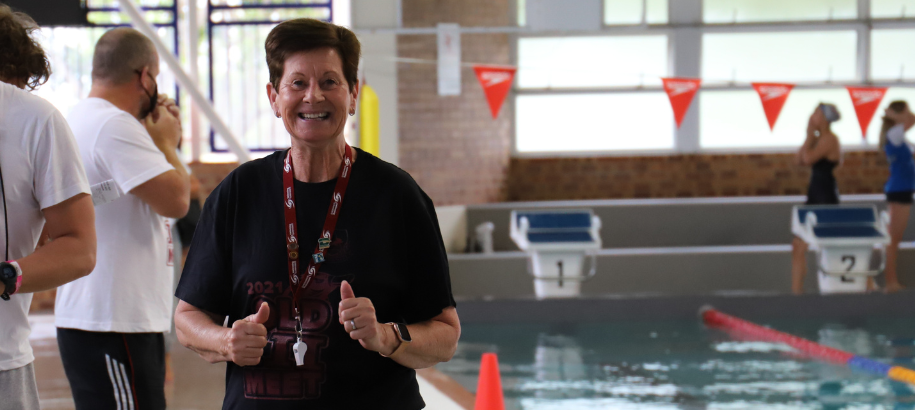 On behalf of our swimming community, Swimming Queensland would like to congratulate the amazingly generous Karen Macleod OAM, who was yesterday recognised for her ongoing and outstanding service to swimming. 
As a Life Member of SQ, Karen has held the important role of Technical Manager since 2015. With numerous positions held over her three-plus decades of service to the sport, Karen remains active in her role on the SQ Technical Committee (since 2003) and that of her home region, Swimming Gold Coast. She is also Swimming Australia's long-serving Technical Manager, a role that she has held since 2015.
Karen's officiating prowess has comprised multiple international competitions including the recent FINA World Swimming Championships (25m) in Melbourne.
From her home club at Miami and all across Queensland, we extend a massive thank you to all that Karen has done and continues to do for the sport. Well done, Karen Macleod OAM, on this truly well-deserved honour.
You can read more about Karen's extensive service to swimming here.