22 August 2020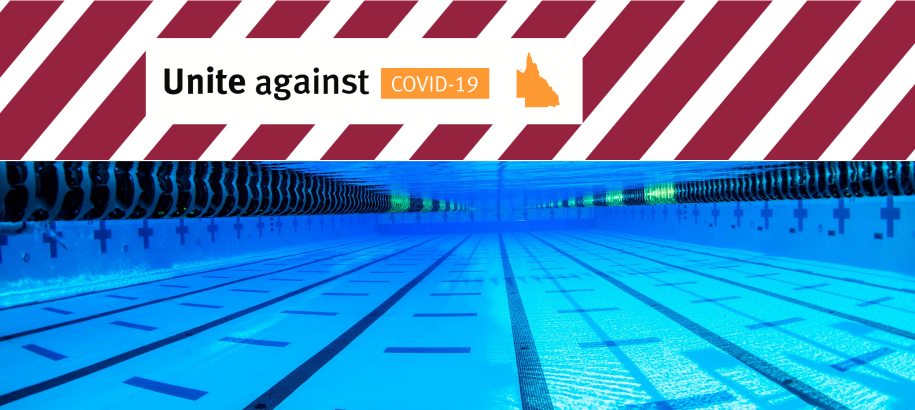 IMPORTANT UPDATE
There have been some emergent changes communicated by the Queensland Government as at 8:00am Saturday, 22 August 2020 with some resultant measures implemented in the following areas:
Brisbane

Ipswich

Logan

Scenic rim

Lockyer Valley

Moreton Bay

Redlands
Swimming Queensland are aware of these changes and the relevant directives. We will continue to monitor the situation, however as at today there are no directives that affect the upcoming meets or development activities proceeding in accordance with the Swimming Pool & Aquatic Centre Industry COVID Safe Plan.
From 8:00am, 22 August, any business or organisation, including community sporting activities and events, operating in accordance with their relevant Industry COVID Safe Plan, are safe to proceed, ensuring the plan is enacted. This means all attendees playing their part in adhering to the physical distancing, hygiene and contact tracing measures in place.
For social gatherings either within homes or public spaces, these are restricted to a maximum group size of 10 people.
Outside of this, where possible, members of the general public should limit outings and have a quiet weekend at home. If you are experiencing any COVID or flu-like symptoms at all, it is important you get tested immediately.
Once again, a great reminder of the shared responsibility we have in keeping ourselves, our loved ones and the greater community safe in following all measures in place and in particular physical distancing and personal hygiene.