27 November 2019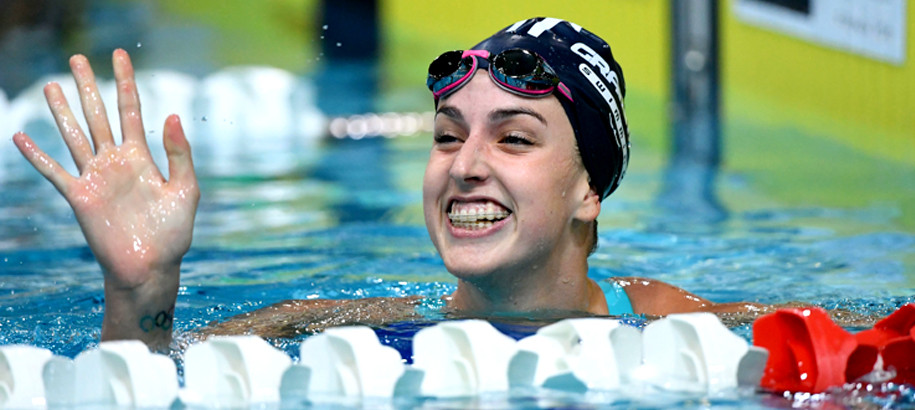 Retired Dolphin Brittany Elmslie was one of two athletes to be inducted into the Sunshine Coast Sports Hall of Fame at a special ceremony held at the University of the Sunshine Coast on Wednesday night.
Elmslie was joined by Steven Meredith, as both were honoured for their outstanding achievements in their respective sports.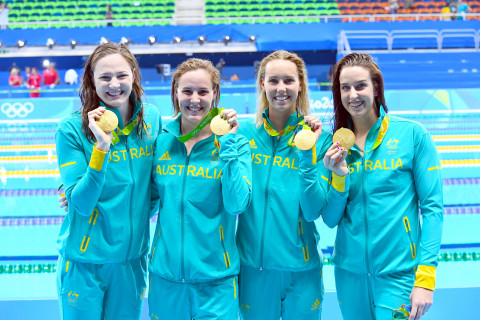 Elmslie first represented Australia in swimming at junior international meets as a teenager.
She made her first senior international team in 2012 as an 18-year-old, when she was selected for multiple Olympic relay squads.
At the London Olympics, she earned a gold medal as a member of the 4x100m freestyle relay team and two silver medals for her preliminary swims in the 4x200m freestyle and 4x100m medley relays.
After London, Elmslie was a fixture of the Australian relay teams, earning two more Olympic medals (including gold in Rio in 2016 as part of the world-record-breaking Australian 4x100m team), three long course and two short course world championship medals, two Pan Pacific Championship medals and three Commonwealth Games medals.
In 2016, she was named the Sunshine Coast Senior Sports Star of the Year.
Congratulations, Britt!