23 September 2020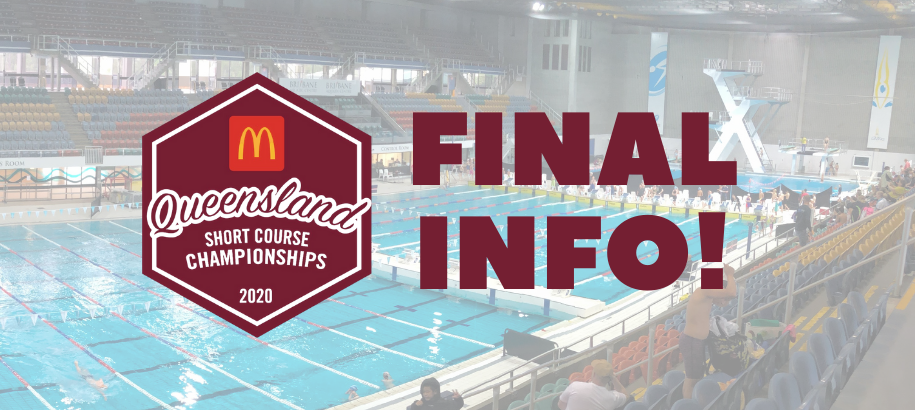 With the 2020 McDonald's Queensland Championships kicking off tomorrow, 25 September, we're excited to see the swimmers racing from all over Queensland!
All Final Information has now been emailed direct to registered ticket holders. For those who may have missed it, all the important links are right here!

In addition, please ensure you have read the statement regarding spectators we published on Tuesday, 22 September, available here.

Make sure you read all relevant information, as this event will be very different to all events hosted by Swimming Queensland in the past and it is our collective responsibility to follow COVID-Safe guidelines to ensure we can continue swimming in Queensland.
Spectators (information includes advice about the flexible use of spectator tickets)
For all the event specific information, check out the event page:
Self-Marshalling Entry List
Self-Marshalling Help Sheet
Program of Events
Timeline
Live Results
If you have forgotten to grab a program, you can purchase one here! Just bring your Program ticket to the entry point for collection on the day.
Having trouble finding your ticket? 
Please note, this is an email from Ticketbooth and not from Swimming Queensland. A ticket for Saturday would look similar to this in your inbox:
Remember, this event is being Live Streamed, with a range of options - Subscribe here!