09 June 2019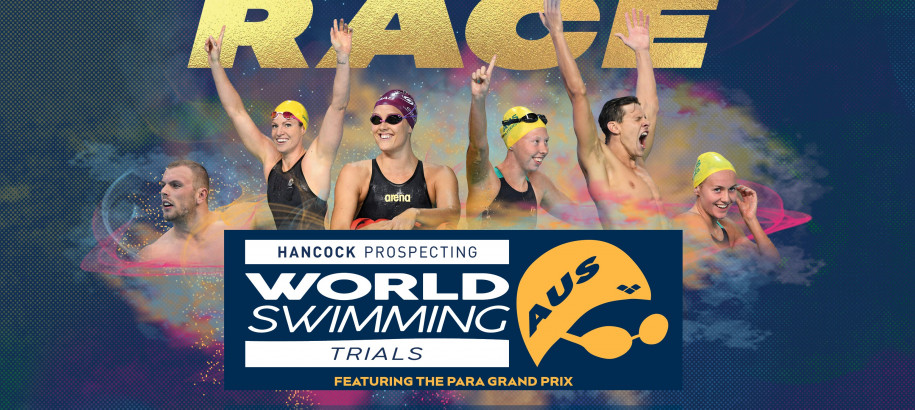 The Hancock Prospecting World Swimming Trials are happening 9 - 14 June in Brisbane, with many Queenslanders racing for a spot on the Australian Dolphins Swim Team, travelling to South Korea for the 2019 FINA World Championships. See below a recap of Queensland results so far.
Head to Swimming Australia's website for all the event information: https://www.swimming.org.au/events/2019-hancock-prospecting-world-swimming-trials
See the full results here (http://liveresults.swimming.org.au/SAL/2019TRI_021365/) or view a summary of A Final results below.
| | | | | | | |
| --- | --- | --- | --- | --- | --- | --- |
| Event | Place | Name | Club | Heat Time | Final Time |   |
| Women 100 Fly | 1st | Emma McKeon | Griffith University | 57.52 | 57.28 | Worlds QT |
|   | 3rd | Jemma Schlicht | Kawana Waters | 1:00.01 | 59.51 |   |
|   | 4th | Laura Taylor | TSS Aquatic | 59.99 | 59.56 |   |
|   | 5th | Alice Stuart | TSS Aquatic | 1:00.44 | 59.82 |   |
|   | 6th | Yolane Kukla | Palm Beach Currumbin | 59.59 | 59.85 |   |
|   | 8th | Alexandra Perkins | USC Spartans | 1:00.56 | 1:00.68 |   |
| Men 100 Breast | 3rd | Zac Stubblety-Cook | Chandler | 1:00.85 | 1:00.39 |   |
|   | 4th | Jake Packard | USC Spartans | 1:00.29 | 1:00.42 |   |
|   | 6th | Louis Townsend | Rackley | 1:01.91 | 1:01.43 |   |
|   | 8th | Liam Hunter | Chandler | 1:01.39 | 1:01.68 |   |
| Women 200 IM | 1st | Kaylee McKeown | USC Spartans | 2:14.60 | 2:09.94 | Worlds QT |
|   | 4th | Abbey Harkin | St Peters Western | 2:16.00 | 2:15.96 |   |
|   | 7th | Tianni Gilmour | USC Spartans | 2:16.94 | 2:17.28 |   |
|   | 8th | Keryn Clark | Trinity Aquatic | 2:18.46 | 2:18.37 |   |
| Women 400 Free | 1st | Ariarne Titmus | St Peters Western | 4:09.72 | 3:59.35 CR | Worlds QT |
|   | 2nd | Kiah Melverton | TSS Aquatic | 4:09.95 | 4:05.30 | Worlds QT |
|   | 3rd | Lani Pallister | Cotton Tree | 4:11.64 | 4:06.57 |   |
|   | 4th | Leah Neale  | USC Spartans | 4:10.93 | 4:07.42 |   |
|   | 5th | Madeleine Gough | TSS Aquatic | 4:10.34 | 4:07.97 |   |
|   | 6th | Mikkayla Sheridan | USC Spartans | 4:11.73 | 4:11.81 |   |
|   | 7th | Carla Buchanan | Acacia Bayside | 4:11.47 | 4:14.15 |   |
|   | 8th | Jenna Forrester | St Peters Western | 4:13.39 | 4:14.81 |   |
| Men 400 Free | 1st | Jack McLoughlin | Chandler | 3:48.09 | 3:44.34 | Worlds QT |
|   | 3rd | Elijah Winnington | Bond | 3:51.09 | 3:48.45 |   |
|   | 4th | Joshua Parrish | TSS Aquatic | 3:53.28 | 3:49.19 |   |
|   | 5th | Thomas Neill | Rackley | 3:52.71 | 3:49.98 |   |
|   | 6th | Nick Sloman | Noosa | 3:53.86 | 3:53.15 |   |
|   | 7th | Daniel Jacobson | Albany Creek | 3:54.96 | 3:54.93 |   |
|   | 8th | Mitchell Tinsley | Chandler | 3:54.27 | 3:57.20 |   |