07 September 2019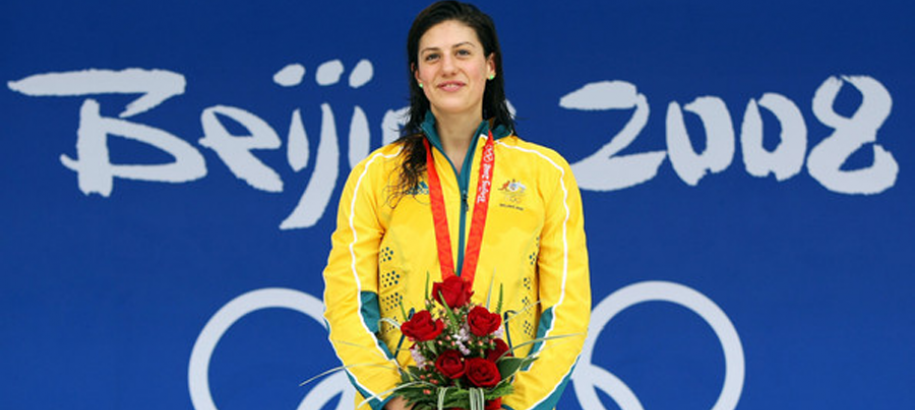 Swimming Australia congratulates Stephanie Rice OAM following the announcement she will be inducted as an Athlete Member into The Sport Australia Hall of Fame at the 35th Induction and Awards Gala Dinner on 10 October.
The dual Olympian debuted on the senior Australian Dolphins team in 2006, having already gained selection to represent the nation at the Junior Pan Pacs in 2002 under the guidance of Vince Raleigh and Matt Brown.
Coach Michael Bohl then began guiding Rice, in what would become a long-standing partnership, successfully coaching her at her first international meet as a Dolphin. Bursting onto the international stage at the 2006 Commonwealth Games, Rice bagged gold medals in the 200m and 400m individual medley (IM), spurring her on to become even more determined to drop her times.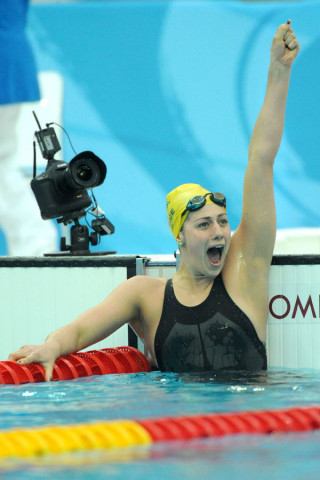 The 2008 Beijing Olympics cemented Rice as a household name, locking in three gold medals and breaking three world records. Powering home to set a new world record in the 400m IM, all of the hard work Bohl and Rice had done came to fruition as she touched first in a time of 4:29.45 – becoming the first woman to ever break 4:30 in the event, securing not only her first Olympic gold, but Australia's first gold of the games and the nations 400th summer Olympic medal.
Setting additional world records in the 200m IM in 2:08.45, and the 4x200m freestyle relay in 7:44.31, Rice was also awarded the honour of being named 'Female Swimmer of the Meet' alongside USA swimmer Michel Phelps, who claimed the male award. 
Rice retired at the age of 24 with a trophy cabinet containing three Olympic gold medals, two Commonwealth golds, and two silver and five bronze medals from world championships.
In 2009 she was awarded the Medal of the Order of Australia for service to sport as a gold medalist at the 2008 Olympic Games and in 2019 she was inducted into the International Swimming Hall of Fame.
She becomes the 55th swimmer to enter the Sport Australia Hall of Fame, the most inductees of any sport, ahead of cricket with 42 and athletics with 34 members.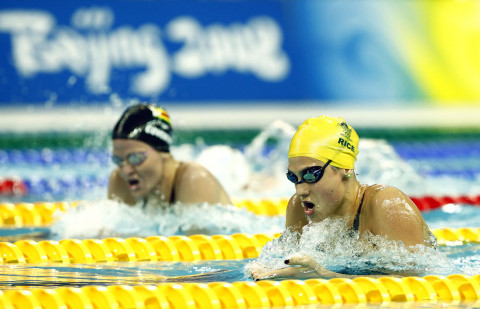 "It's really cool," Rice said. "I think the thing for me with the induction is it's nice to just go back and reflect on a past life. I kind of finished swimming and finished that whole world. It's not often now that I go back to specifically focus on my swimming achievements. So I think what's really nice about having an evening like this is you can go back and reflect on that time."
"I'm obviously proud of my gold medals but that's just the token that you get for all the hard work that goes into it. So when I look back and you say 'what are you most proud of', I'm proud of being super dedicated, being really focussed, being hardworking, being a good quality person. Those are the things I'm proud of because it's the things I take into life after sport."
Swimming Australia Chief Executive Leigh Russell said: "On behalf of the Australian swimming community we send our warmest congratulations to Stephanie on this huge honour.
"As a triple Olympic gold medalist and five-time world record holder her monumental achievements speak for themselves.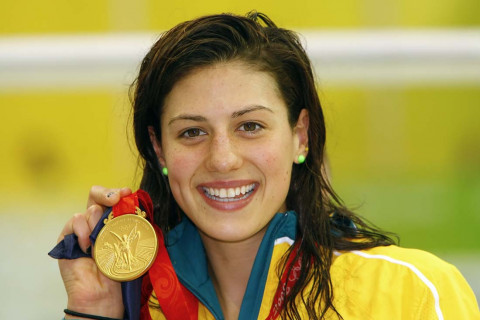 "She thoroughly deserves to be recognised in this way and join the other members of Australia's elite sporting alumni in The Sport Australia Hall of Fame."
Chair of the Sport Australia Hall of Fame Selection Committee Rob de Castella AO MBE said:
"If ever there is an event that tests an individual it must be the Individual Medley because you have to excel in all four strokes.  Stephanie dominated the world at Olympics, world championships, Commonwealth Games and set world records in this incredibly testing and demanding event."
Sport Australia Hall of Fame Chair John Bertrand AO said: "Stephanie trained harder than most people could ever perceive. Her historic performance at the Beijing Olympic Games in winning three gold medals, only the seventh Aussie to do so, is one for the record books."