20 March 2023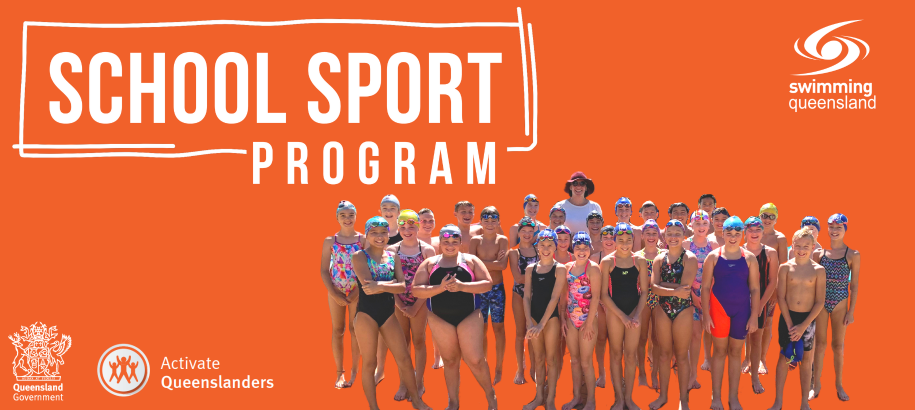 As we enter the final stages of the 2022-23 School Sport Program, there are still plenty of hugely beneficial development activities available for both teachers and students across Queensland.
So far, we have reached over 550 students through GROW ONCORE Clinics and Swimnastics plus 100 teachers with Fitter Futures, ONCORE and Teacher Workshops. But, there's still more to come!
The following activities are locked in and being delivered to help those interested in learning how to improve their swimming (students aged 10-12 years) or to build their knowledge and experience when working with young athletes (Teachers and Coaches).
There are also courses being delivered at discount rates to gain accreditation as Swim AustraliaTM Teacher (SAT) and Swim AustraliaTM Teachers of Learners with Disabilities (SAT LWD).
Check out the respective program pages for further information and to access the sign up links for each activity.
APRIL
GROW ONCORE & Swimnastics Clinic
When: Sunday 16 April, Sleeman Sports Complex
For: Metropolitan East, North or West students born in 2010, 2011, 2012 or 2013. Also for any teachers or coaches wanting to learn and gain professional development
Teacher Workshops for SAT & SAT LWD
15-16 April, Townsville
22-23 April, Childers
29-30 April, Gladstone & Mount Isa
For: Those looking to gain accreditation to help support aquatic delivery for children
MAY
Swimnastics 4-week online program
When: Thursday 430-530PM on 11 May, 18 May, 25 May, 1 June
For: Queensland students born in 2010, 2011, 2012 or 2013
GROW ONCORE Clinic
When: Saturday 27, FAST Aquatic Centre & Warwick Aquatic Centre & Sunday 28 May, Toowoomba Grammar
For: Darling Downs students born in 2010, 2011, 2012 or 2013. Also for any teachers or coaches wanting to learn and gain professional development
Fitter Futures Webinars
When: Tuesday 10-11AM on 9 May & 16 May
For: School Teachers, Swim Teachers & Coaches across Queensland
Teacher Workshops for SAT & SAT LWD
6-7 May, Normanton
20-21 May, Cairns & Warwick
For: those looking to gain accreditation to help support aquatic delivery for children
JUNE
Fitter Futures Practical Workshop
When: Sunday 4 June, East Brisbane
For: School Teachers, Swim Teachers & Coaches able to attend in person