25 September 2023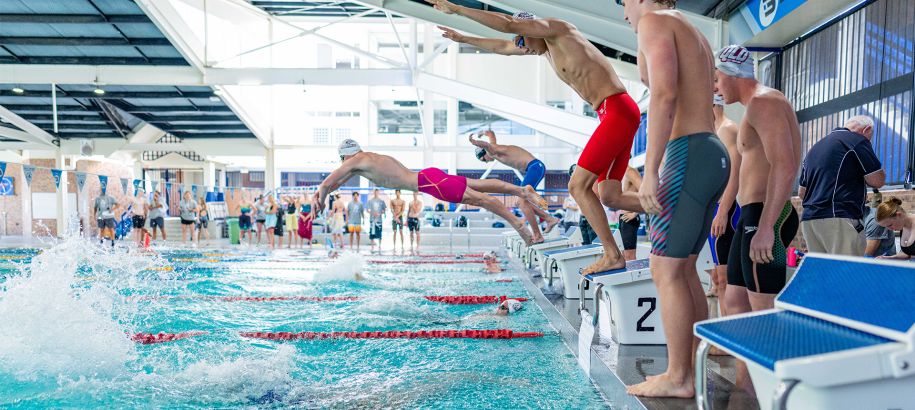 Swimming Queensland's future Olympians didn't disappoint when 72 of the State's finest young age groupers made a splash at an intensive three-day swim meet for the prestigious Tilly Cup, which ended on the Gold Coast today (Friday).
Swimmers from throughout the seven Swimming Queensland regions converged onto the Coast for the fourth staging of the Tilly Cup- named after the Swimming Queensland mascot, Tilly the platypus.
The swimmers were divided into three teams of 24, named after Queensland Olympic legends Jodie Henry, Alice Mills and Libby Trickett – with the bragging rights battle royal for the cut glass Tilly Cup trophy, going right down to the wire.
Nothing separated all three teams before the 89th and final event on the program, the inaugural and innovative 24x25m freestyle relay.
Each team using every member, with Team Mills out-touching Team Trickett in a nail-biting finish by 0.34 – 4:39.15 to 4:39.81 with Team Henry third in 4:40.89 – just 0.34 between the winners and 1.64 between first and third.
The relay win and the 14-15 years 900m freestyle win by Cairns Stingrays youngster Sydney Kito, in arguably the best race of the meet, gave Team Mills their successful Tilly Cup defence with 981 points to Team Trickett's (976) and Team Henry on (922).
Pool records tumbled at will as the Tilly Cup Class of 2023 fought tooth and nail for swimming supremacy.
The Tilly Cup is the brainchild of Swimming Queensland Coach Director, Drew McGregor who praised his coaches and swimmers.
"It's a credit to all the coaching staff and the athletes themselves for the way they take this meet on," said McGregor.
"The way they buy into the concept and how they execute it is second to none.
"It was an outstanding competition for Swimming Queensland and along with my fellow coaches Brant Best and Barry Prime that's what we are most proud of.
"Our job is to work around the regions developing camaraderie, working around each other and the supporting each other.
"Two-thirds of the coaching staff are new to the Tilly Cup this year and you would not have known it the way that the experienced coaches took them under their wing and the way they bought in.
"The same with all the athletes with the biggest cohort of new athletes we've had in the Tilly Cup and the culture is learnt by others behaviour and that's another thing we are most proud of is the behaviour of everybody on this team.
"We talk about the Brisbane Olympics in 2032 and the whole idea of this team is to build Olympic gold medallists – not just Olympians.
"I want everyone to have that dream and to have that mindset with that pathway.
"The future looks bright, so the more we do this the more everyone wants to be part of it so we can't wait for 2032 to roll around, we'll be ready."
Photo courtesy of Wade Brennan