To assist in the running and support of our clubs and their members who are spread out across Queensland, Swimming Queensland looks to our 7 regional assocations and their team of dedicated committee members. 
Below is a depiction of where each region ends and begins, in case you're unsure what region your Club resides within.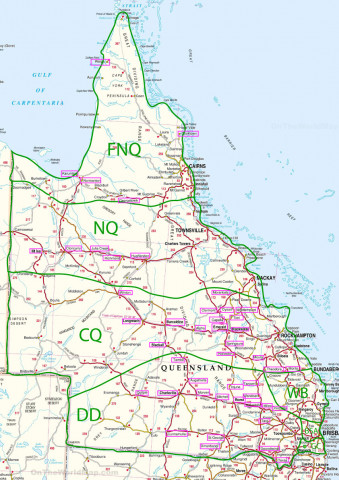 Your regional association can assist you with things such as: 
Athlete and Coach development opportunities within your area; 
How to become a Technical Official and start officiating at meets; 

How to start a club; 

Club administration guidance for committee members; 

Meet Manger and Team Manager training; and much more.