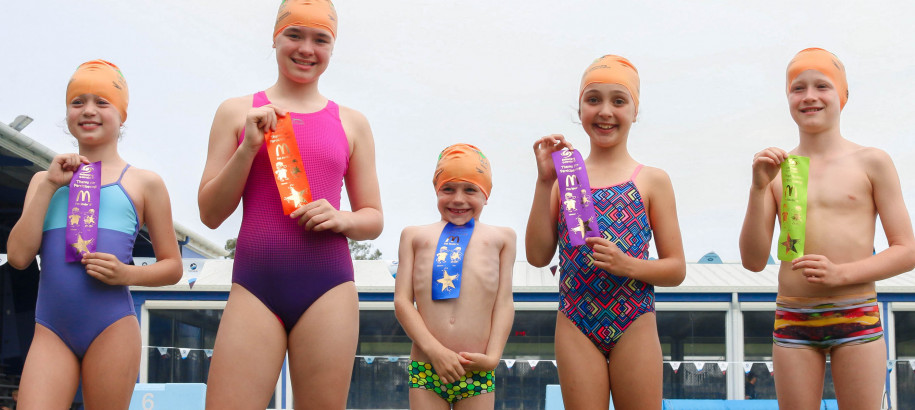 Swimming Queensland provides affiliated clubs with Participation Ribbons to use at club nights and inter-club meets. These Participation Ribbons are given to junior competitors, recognising their participation & involvement in a swim meet, rather than focusing on winning. 
Clubs can request ribbons for an upcoming club night or meet here.
Participation Ribbons can be used for club nights and club meets to encourage junior members to participate, rather than focus on receiving medals for placing in an event.

No. Participation Ribbons are designed as a free resource for affiliated clubs to use where medals would not usually be awarded i.e. in junior events.

We send out Participation Ribbons in bundles of 50 up to a limit of 200 ribbons per season for clubs.