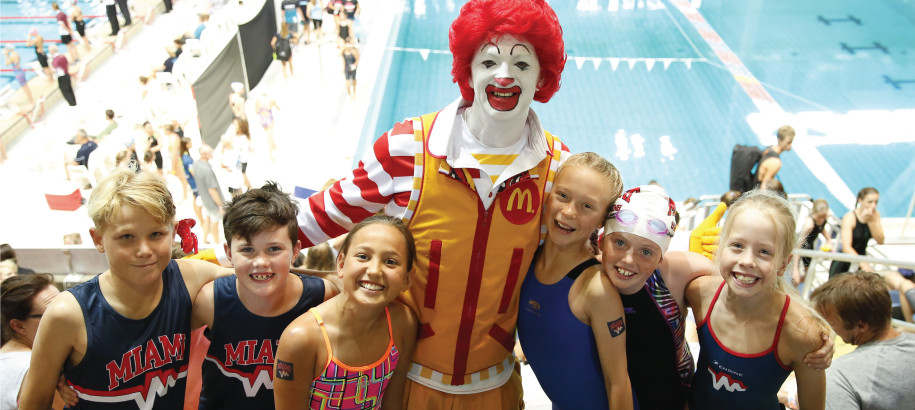 Swimming Queensland and its Regional Associations proudly recognise Ronald McDonald House Charity® as their official charity. Ronald McDonald House provide a home away from home for families of seriously ill children being treated at nearby hospitals. 
Ronald McDonald Houses help to preserve the family unit in the midst of physical, emotional and financial stress. It also gives parents the chance to draw hope and comfort from other families in similar situations, while being supported by dedicated and friendly staff and volunteers. 
You can donate to the Ronald McDonald House Charity® via their website, or when purchasing online tickets to any Swimming Queensland event.