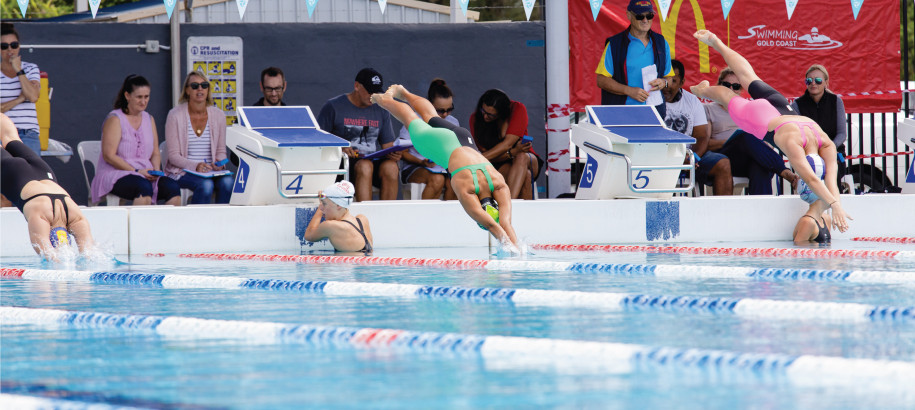 One of the great benefits of being a Swimming Queensland club is the ability to host a swim meet for your members and other clubs to attend.
There are a variety of different meets that your Club might host. Each level of meet caters for swimmers at a particular stage of their development and swimming journey. There's something for every club and swimmer when it comes to competing, including Development, Transition and Preparation meets. Club's wishing to run one of these meets must follow the guidelines provided for each type of meet and have their meet approved by their Regional Association. This allows swimmers who attend their meet to have their results published in their Swim Central profile.
Frequently Asked Questions
To help your meet run smoothly from start to finish, we've answers some of the most common questions we receive about running meets below.
Got a question that's not on the list? Let us know!
If your meet was approved by your Regional Association, please contact us and we can help identify any issues. If your meet wasn't approved by your Regional Association these results will remain as 'not approved'.

This could be because their results haven't been matched automatically to their unique Meet Manager ID (MMID), likely due to their MMID being incorrect in the results file.

It could also be because the member has their privacy set to "Hide Results" which means they will not show publicly in Results Central.

If you notice results from your meet not showing and have a concern about this, please get contact us and we can help identify any issues.

If your meet is not showing in the Events Calendar and your Regional Association has confirmed that it is approved, please contact us as we may not have received the details yet.