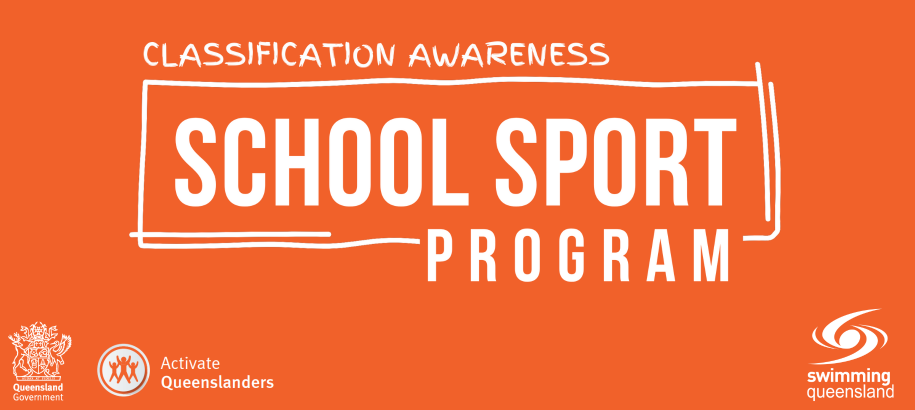 Multi Class swimming provides meaningful competition for swimmers with a disability. In order to compete under the multi class system, a swimmer must be classified.
Classification groups athletes according to the impact of their impairment on their ability to compete in the sport of swimming. The purpose of classification in swimming is to minimise the impact of eligible impairment types on the outcome of competition so that athletes who succeed in competition are those with best anthropometry, physiology and psychology and who have enhanced them to best effect. In Australia, classification is designed to ensure a fair environment for competition at all levels from club through to Australian Championships.
Swimming Queensland will deliver a series of webinars focussed around classification and the multi class system.
This program is aimed at anyone wishing to find out more information around Swimming Australia's classification and the multi class system.
To find out more about classification and the multi class system including the classes, exceptions to the rules, the National Classification Masterlist and the Multi Class Point Score, visit the Swimming Australia Classification page.
Wednesday 22 March 2023: 6pm

(see Educational Resources below for the recorded webinar + powerpoint slides)

Paralympian and Swimming Queensland's Michael Anderson is hosting an information session targeting general awareness around Australia's Classification and Multi Class system.

This webinar will touch on:

What is Para Swimming?

What is Multi Class Swimming?

What is Classification?

Eligible Impairment Types

Classification Assessments & Outcomes

The Codes of Exceptions - New + Old

Competition Pathways

Multi Class Point Scores & the MCPS Calculators

 

The session is targeted at Department of Education members though is open to anyone that wishes to gain a better understanding of the topic. Whether you're a teacher, athlete, coach, volunteer, club committee member or just plain interested, feel free to join in!

Webinar:

2. Session Recording [Wed, 22 March 2023: 6pm]

3. Follow Up Questions Form Please submit any questions that came off the back of the webinar and SQ will reach out help answer them.

Additional Classification & Multi Class Resources: