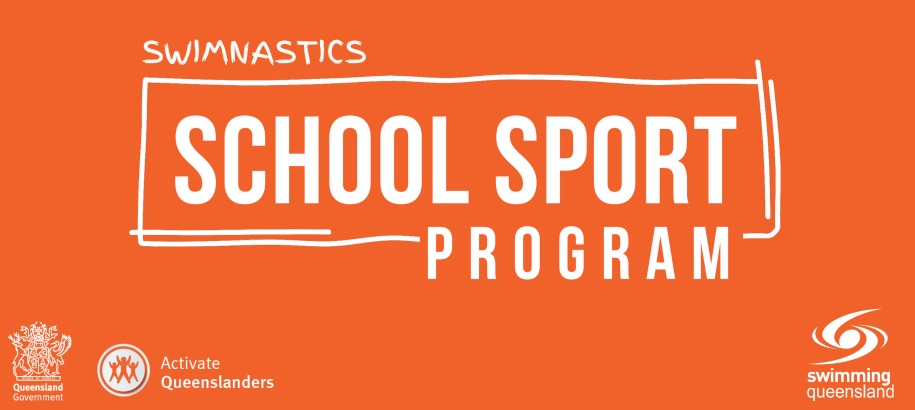 Best described as gymnastics based dryland training for swimmers, Swimnastics develops the fundamentals of dryland strength and conditioning training by teaching athletes to move functionally through a great range of movement with kinaesthetic awareness.
This 4-week program will be delivered via Zoom or up to 100 student athletes aged 10-12 years participating in the school sport swimming pathway, offered in 2022 and again in 2023.
Registered participants will gain access to 4 x 1 hour sessions (one each week for 4 weeks), each with a specific focus including streamline, freestyle, starts and turns. They will also receive a PDF corresponding to each session as a resource to keep following the program delivery.
This is a fantastic opportunity for young athletes to learn and improve their athletic development skills targeting foundational movement patterns and strength required for the sport of swimming. See below for the dates and and times, and sign up using the links once available.
2023 Face to Face Swimnastics Sessions
Saturday 19 August: 10.00 - 11.30AM

Gladstone South Swim Club
John Dahl Pool Complex
180 Glenlyon Rd
West Gladstone 4680

This clinic has been delivered.

Sunday 20 August: 10.00 - 11.30AM

Yeppoon Swim Club
Yeppoon Aquatic Centre
150 Matthew Flinders Dr
Yeppoon 4703

This clinic has been delivered.

Saturday 7 October: 10.00 - 12.00PM

Gardens Swim Club
Long Tan Memorial Pool
316 Fulham Rd
Heatly 4814

This clinic has been delivered.

Sunday 8 October: 10.00 - 11:30AM

Cannonvale Swim Club
Cannonvale Swim Centre
56 Coral Esplanade
Cannonvale 4802

This clinic has been delivered.

Saturday 14 October: 10.00AM - 12.30PM

Inglewood Aquatic Centre
George St
Inglewood 4387

This clinic has been delivered.

Sunday 15 October: 9.00AM - 11.30AM

Toowoomba Grammar Aquatic Centre
Herries St
East Toowoomba 4350

This clinic has been delivered.

Saturday 4 November: 12.00 - 1.30PM

Atherton Swim Club
Atherton Aquatic Centre
18 Robert St
Atherton 4883

Sunday 5 November: 10.00 - 11.30AM

Cairns Stingrays
Woree Sports & Aquatic Centre
Pool Close
Woree 4868
2022-23 Online Swimnastics Program
This program has been delivered and will be offered again in 2023.

Session 1
Wednesday, 26 October
4.30 - 5.30pm

Session 2
Wednesday, 2 November
4.30 - 5.30pm

Session 3
Wednesday, 9 November
4.30 - 5.30pm

Session 4
Wednesday, 16 November
4.30 - 5.30pm

Registration for this program has now closed.

Session 1
Thursday, 11 May
4.30 - 5.30pm

Session 2
Thursday, 18 May
4.30 - 5.30pm

Session 3
Thursday, 25 May
4.30 - 5.30pm

Session 4
Thursday, 1 June
4.30 - 5.30pm