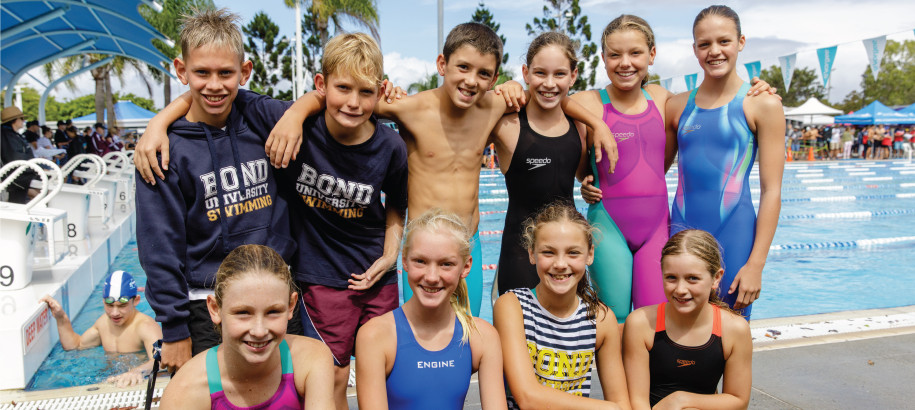 Our Clubs are the strength and success of swimming in Queensland. We are very lucky that from the biggest cities to some of the smallest country towns in Queensland, the majority have access to a local swimming pool and at most you will find a local swimming club.
If you're interested in starting a brand-new club, re-affiliating your Club again after a few seasons off, or affiliating with us for the first time you're in the right place!
If you're looking for information about why you might affiliate, you can read all about the benefits for Swimming Queensland clubs and the benefits we offer their members.
If you're thinking of starting a new club, we suggest that you first check whether there is an existing club in your local area.

You can use the Swim Finder to locate clubs near you.

If there is no club near you, then you might look at starting a new one.

There are a few steps to the process, which we've outlined below.

1. Get in touch with the region your Club will be a part of and letting them know that you're interested in starting a club in this region.

2. Submit your proposed name to Swimming Queensland using this form. It is important that your Club's name is pre-approved by Swimming Queensland and the region before you register the name.

If you're unsure what region your club might be in, please contact us and we can help you out!

All applications for brand new clubs, re-affiliating clubs (after a few seasons) or existing clubs affiliating for the first time are done through our online application form and there are a few requirements including that:

Your Club needs to be, either,
a) Incorporated under the Associations Incorporation Act, or
b) part of a sub-committee under a School P&C or P&F Association (or similar).

Please note, your Club will also need to adopt a club constitution which satisfies the Office of Fair Trading Regulations (unless the club is a sub-committee of a P&C or P&F Association).

If you are ready to apply, you simply need to access the online application form.

Clubs that wish to affiliate with Swimming Queensland need to be either an Incorporated Association or a Sub-Committee of a P&C/P&F Association.

Each club must decide which option is best for them. Community Door's website is a great resource that can help clubs understand each option to make an assessment based on their Club's needs.

Clubs need to be aware that if they are not incorporated, grant and funding opportunities may not be available to them.

Some clubs, however, find that being closely linked to their School P&C or P&F opens up funding opportunities (check with your school directly).

If your Club chooses to become incorporated, they should visit the Queensland Government's website for more details on the process. 

Incorporated Associations will need:

Certificate of Incorporation
List of at least 40 prospective members
Details of committee members (i.e. name, email and phone)

President
Secretary
Treasurer
Registrar
Race Secretary
Head Coach

Club Details (i.e. postal address and main contact)

 

Sub-committees of School P&C or P&F (or similar) will need:

Letter of support from School Principle (or equivalent)
List of at least 40 prospective members
Details of committee members (i.e. name, email and phone)

President
Secretary
Treasurer
Registrar
Race Secretary
Head Coach

Club Details (i.e. postal address and main contact)