10 July 2019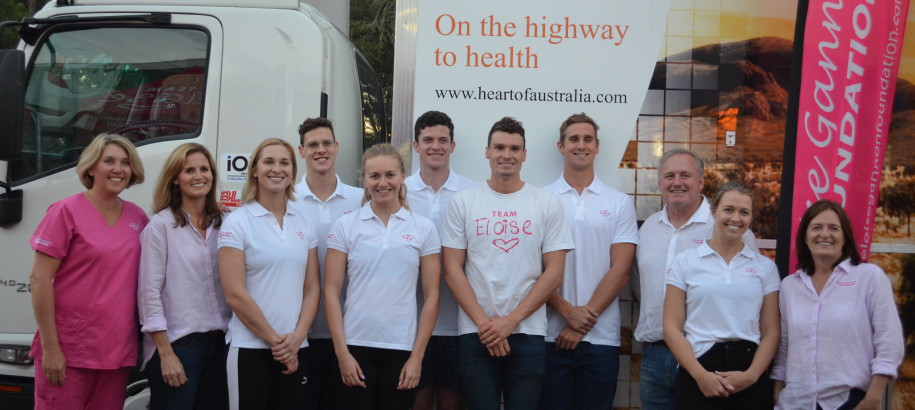 The Eloise Gannon Foundation (EGF) was founded to honour the memory of Eloise Gannon who at 15 died unexpectedly due to a cardiac arrhythmia Wolff-Parkinson-White Syndrome. Swimming Queensland has been an advocate and proud sponsor of the EGF since its incorporation in 2016.
Currently in Australia, up to four young people die every week from sudden cardiac death (SCD). Many of them are fit and healthy athletes. The EGF's focus is raising awareness and introducing initiatives to help reduce the incidence of SCD in Australia's youth.
​Their objectives are the following:
To raise awareness of the signs, symptoms and possible implications of cardiac arrhythmias
To develop initiatives to assist in the early detection of heart conditions in young people
To advocate the importance of accessible defibrillators 
To encourage and support further research and funding into sudden cardiac death in Australian youth
One of their early goals was to carry out free ECG testing on young people from a mobile cardiac facility as certain cardiac abnormalities such as arrhythmias may be detected by this simple and non-invasive test.
Through an association with Dr Rolf Gomes of Heart of Australia and with the support of other sponsors and supporters, their vision of acquiring a mobile facility finally became a reality.
HEART 3, the smallest of Heart of Australia's three trucks, is a fully-equipped cardiac facility. The EGF has periodic use of the truck to undertake ECG testing on young people.
At the Swimming Australia World Championship Swimming Trials in June 2019, EGF visited the Sleeman Centre at Chandler during the final afternoon to showcase HEART 3 and carry out free ECG's.  EGF Directors Nikki Gannon, Geoff Gannon, Louisa Forrester and Michelle Caine were joined by Team Eloise ambassadors and Australian Dolphins Swim Team members for the inaugural EGC testing.
According to Nikki Gannon, the event was very successful, particularly as the presence of Australia's swimming stars attracted much attention from the public and resulted in nationwide television coverage. She is hopeful that EGF will repeat their mobile EGC testing at swimming and other sporting events in the future.