04 February 2020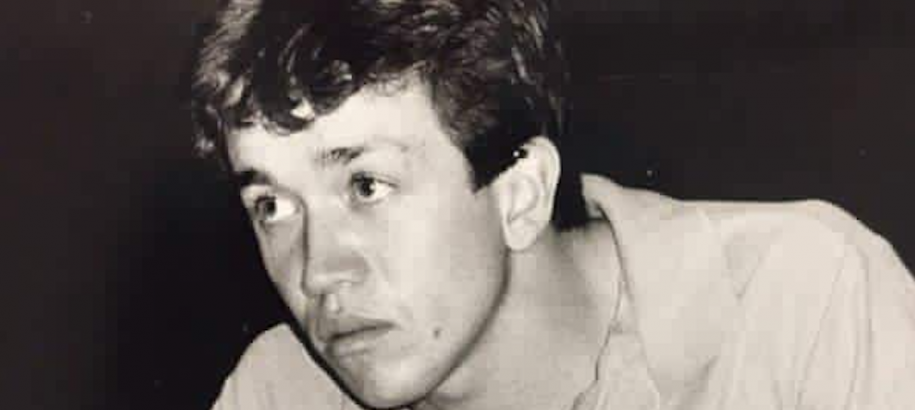 Ian Findlay, the former Australian butterfly champion and esteemed coach passed away yesterday morning following a long battle with Parkinson's and dementia. Ian was inducted into the 'Swimming Queensland Gallery of Champions' following Glen Housman's Silver medal in the 1500m freestyle at the 1992 Olympic Games.  
Some of the highlights of Ian's involvement in swimming over the years include:
 
- Swimming and living at the Australian Institute of Sport for two years;
- Holding the Australian Open Record Butterfly 200m (1983) for six years;
- Being an Australian representative at the Pan Pac games (1982);
- Being Assistant Coach to Laurie Lawrence when Duncan Armstrong won the Gold Medal for the 200m freestyle at the Seoul Olympics (1988);
- Being a Malaysian Swim Team coach at the Olympics, Seoul (1988);
- Coaching Glen Housman to a World Record in 1500m (1990), and a Silver Olympic Medal at Barcelona in (1992).
- Being the Head Coach of the Australian Para Olympic team, Atlanta (1996);
- Setting up Ian's own swim school in Toowoomba and managing The Glennie Aquatic Centre for many young swimming enthusiasts (1994-2006).
OLYMPIC and world champion swim coach Laurie Lawrence who was a life-long friend of Ian, commented, "I coached Ian as a young athlete and I know of no one who trained harder than he did. Once he finished his competitive career, I asked Ian to become my assistant coach. We've been friends for 28 years.
"He is a true champion. Ian has tremendous courage and has overcome many obstacles - physical and mental - throughout his distinguished career". 
Messages of condolences have flooded in from the swimming community following the news of Ian's passing and speak volumes of Ian's achievements and the legacy that he has left on the sport.  
'RIP Finnie! One of the best! A fighter without peer! Farewell legend!' - Don Watson-Brown
'So sad to hear that news. Finny was a great man and a great personality. He did much for many. He will be remembered fondly for ever. May he RIP.' - Scott Volkers
'So very sad to hear. Great memories of a great man.' - Janelle Pallister
'Such a tragedy for someone with so much to give. I remember Finny taking us for our Level 2 coaching (yes, a long time ago) and running up and down pooldeck motivating all the swimmers in the pool. He was passionate and humble. RIP.' - Cameron Speechley 
'Ohhh so sad, geez Fin had a tough trot to the finish. Someone of so much drive, energy and will. It was just stolen away. He left many funny and wonderful legacies with his swimming contemporaries and even more special ones with his family. RIP Finnie, much love to your family.' - Georgie Parkes 
'Such horrible news to hear about one hell of a great bloke. He was a cheeky, funny little fella who always made you laugh and challenged you in and out of the pool. Finney, you will be missed by so many that you have touched over the years. So sad.' - Matthew Brown
'Rip on Finn, you were loved by many.' - Nicholas Pedrazzini 
'So sad. Fond memories of when Ian was here in Townsville RIP.' - Judy Hicks
'So sad to hear.. a fun guy ... and such a hard worker in the pool ... love to his family.' - Lisa Curry
'So many great memories who fought so long and hard. Love to all to loved Finnie - a little champion gone but never forgotten!' - Ian Hanson 
'Such an amazing guy and loved by so many. His passion and excitement will be missed by all! We know he will be watching and laughing at us all in the years to come from above.' - Michelle Morris
Arrangements have been made to farewell Ian this Friday (7th February) at 1.30pm held at the Robina Anglican Church, 186 Robina Town Centre Drive. Robina.