30 January 2020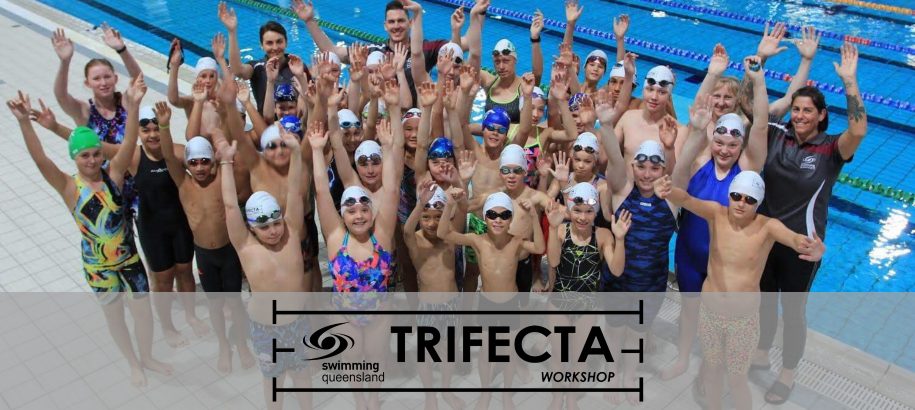 We are excited to announce a new edition of the Trifecta Workshops for 2020 will be presented by an all-star guest list for both athletes and parents - an amazing development opportunity for the family as we lead into the School Swimming Season. Join our guests as they share personal experiences both in and out of the water, giving you strategies and tips to help you become the best version of you - and thrive!
Those attending will get the chance to learn from an exceptional presenter panel where special guests will be sharing their personal experiences in and out of the water with themes including:

8 March - Form Strokes (breaststroke, backstroke, butterfly) & Facing Fear of Failure 
CLICK HERE TO REGISTER

Don't miss your chance for this unique development opportunity that benefits the whole family in providing an informative session for athletes and their parents. Athlete mentors will include:
Michael Anderson - Paralympic Gold Medallist | World Championship Medallist
Jade Edmistone - World Champion | World Record Holder
Jess Schipper - World & Olympic Champion | World Record Holder
Lana Ireland - Sport Psychologist 
 
Limited spots are available, so get in quick - open to athletes aged 9 years and over (each athlete's ticket gains entry for up to 2 adults).
 
You can read more about Trifecta Workshops on the SQ website and if you have any questions you can reach the team at this address. 
 
All the best for your swimming!
 
Trifecta Team
Please note: Spaces are limited and tickets are non-refundable, so if you would like to know more or have any questions before registering, please email us!