21 January 2021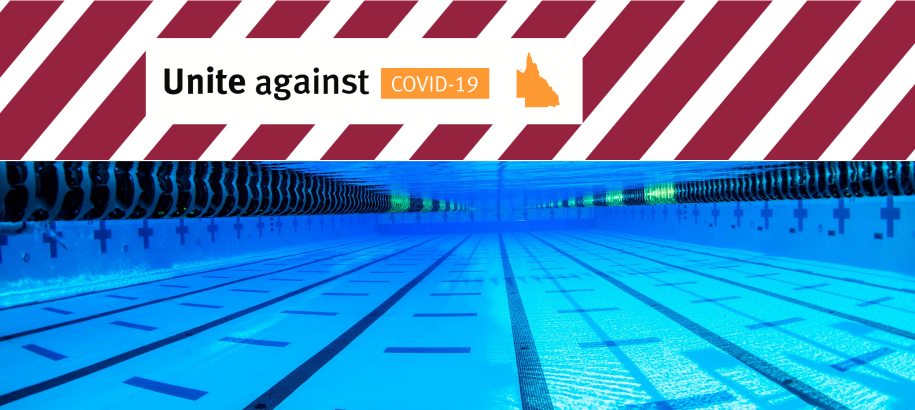 Update: 21 January 2021
The Queensland Premier has confirmed that from 1am Friday 22 January 2021 restrictions are easing for Greater Brisbane (Brisbane, Logan, Ipswich, Moreton, and Redlands). This brings Greater Brisbane back in line with the rest of Queensland.
Please note, as of 12 January 2021, masks are now mandatory in all airports and on all flights as per the National Cabinet decision.
If your Club is looking to run any activities, please refer to the SQ Club Event Guidelines below (Current Key Documents) for assistance in what COVID-Safe measures are required and reach out if you have any questions!
View the current Roadmap here.
Friday 20 November 2020: Stage 5 Changes
On Tuesday 17 November, there were a number of changes that came into effect.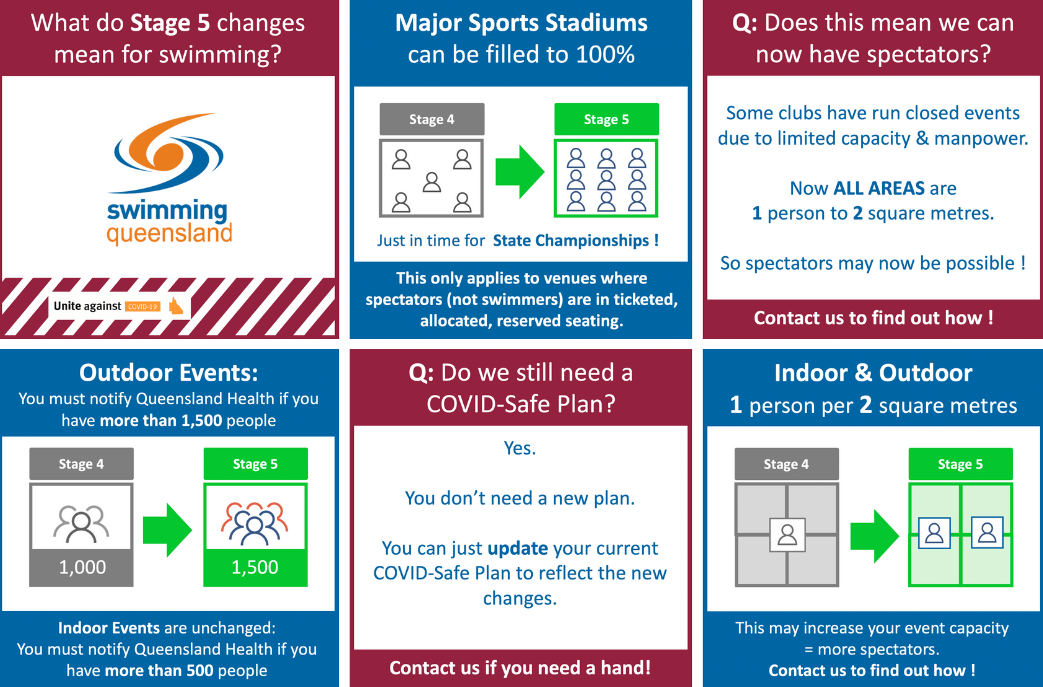 Swimming Queensland will continue to work with the appropriate authorities and communicate any additional changes if/when they occur.
New versions of the FAQ and Club Event Guidelines that reflect the most recent changes are now available below.
If you have any questions, please email us.
Key Documents & Resources