31 July 2020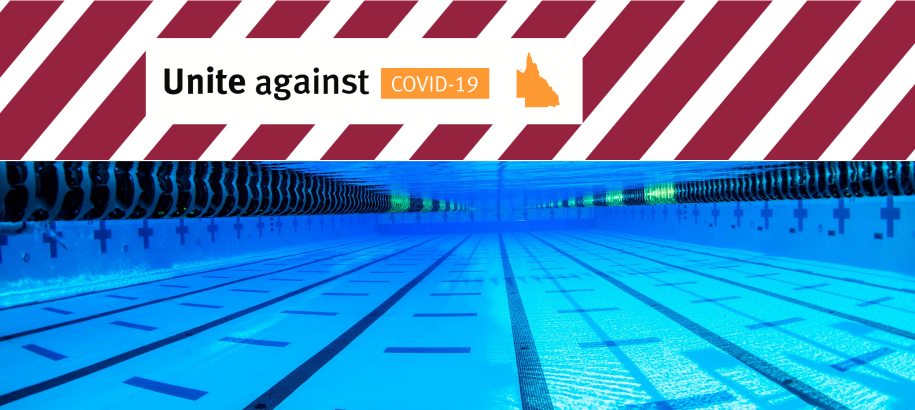 COVID-19 Advice to Clubs: As at 31 July, 2020
New requirements for clubs when hosting any activities
Our previous update on July 22nd provided information and links specifically related to COVID-Safe meets. Earlier this week, there have been further amendments to the approved Stage 3 Swimming Pool & Aquatic Centre Industry COVID Safe Plan, as confirmed by Queensland Government.

As a result, we have now compiled an updated comprehensive Swimming Queensland (SQ) Club Activity Guidelines, including additional resources, with information to assist our Clubs and Regions with all club activities.
As we expect current guidelines and restrictions to be in place for some time, it's important that if your Club is hosting any events this year (i.e. activities including but not limited to, training, combined training, club nights, presentation days, time trials, dual meets, championships, development, transition and preparation meets), it is important you read the information in this document carefully.
Given a requirement for clubs hosting events is to complete the Industry Plan Checklist and Statement of Compliance, SQ requires clubs to supply us with a copy of their Statement of Compliance. This is to help maintain the integrity of our sport and protection of members by clubs and regions confirming the appropriate COVID-Safe measures have been considered and applied.
This process, along with all other requirements are explained in full in the SQ Club Activity Guidelines to ensure our Clubs and Regions have all the required information to plan and operate all events in a COVID-Safe environment. It should be read in conjunction with the SQ Club Activity FAQ document. 
In order to keep up to date with the current versions of COVID information, documents, resources, guidelines and FAQs, please continually refer to this page, rather than downloading the documents or using their direct link. If a hard copy is preferred, please ensure you regularly visit this page to check your hard copy is the current version.
Please find below the key documents and additional resources. If you have any questions regarding this information and update, please don't hesitate to contact Jade Edmistone.
CURRENT KEY DOCUMENTS
SQ Club Activity Guidelines - as at 31 July 2020
SQ Meet Information for Attendees - as at 31 July 2020
SQ COVID-19 Terms and Conditions - as at 22 July 2020
SQ Club Activity FAQ - (currently being finalised and will be available here) 
ADDITIONAL RESOURCES
Appendix 1 - COVID Safe Event Checklist
Appendix 2 - Event Site Map Examples
Appendix 3 - Calculating Capacity for Outdoor Areas
 
Appendix 4 - Club/Team Manager Role
Appendix 5 - Information Regarding Insurance and COVID
Appendix 6 - Template for Contact Details
Appendix 7 - Announcer Notes for COVID-Safe Events
Appendix 8 - Host Club Compliance Check
Attendance Registration Through Online Ticketing (Eventbrite) and Compliance With Contact Tracing
(as at 5 August 2020)