28 April 2021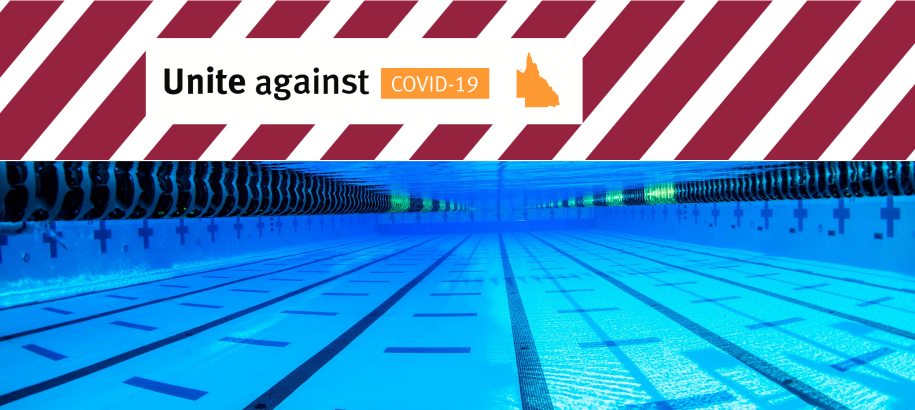 Update: 28 April 2021
On Thursday 15 April, Queensland entered a new phase of restrictions including a significant easing with all restrictions previously in place for outdoor based businesses, activities and undertakings now removed. Acknowledging we are at the end of the 20/21 season, this is a big win for the vast majority of our Swimming Clubs!
Use the accordion below to view the current restrictions in place for clubs operating out of indoor and outdoor pools/venues. While restrictions are only mandatory for those operating indoor, anyone can choose to continue to apply any COVID-Safe measures as an extra precaution (e.g. contact tracing). The key documents and resources have been updated to reflect the recent Directive and all clubs are welcome to utilise these.
We are continuing to work through the implications for larger indoor events, specifically swim meets held at the Sleeman Sports Complex, and will have further information regarding this prior to our first event of the 21/22 season.
Further, the Queensland Government launched the Check in Qld app earlier this year, to help keep Queenslanders COVID Safe and SQ are getting on board!
 
From 1 July, 2021 the previously issued EVA Check In QR Codes will become invalid, so we are encouraging our Clubs and Regions to make the switch over the coming weeks. By using the Check In Qld app Queensland will have a convenient, coordinated and effective way to keep COVID safe.
 
There are many benefits of the app, including:

Venues using the app do not need to store their members' information. The data is stored securely by the Queensland Government and can be accessed directly by Queensland Health for contact tracing if needed.

A great time-saver for your members as, after they use it for the first time, it remembers their details for easy check-in for any subsequent visit and across other venues using the Check In Qld app.

It is free to register and use the Check In Qld app, and so easy to use!
SQ will continue to monitor any changes and updates will be made via social media as well as this COVID Advice to Clubs webpage.
Please reach out via email if you have any questions.